An inbox for professionals
Because emails aren't letters,
they're a flow of tasks…
Take control by turning Gmail™ into a powerful task manager.

John Coloe
Snr Vice President,

Corporate Development & Strategy
Swish Payments
Now nothing 'falls through the cracks' because an email got lost in an unwieldy inbox.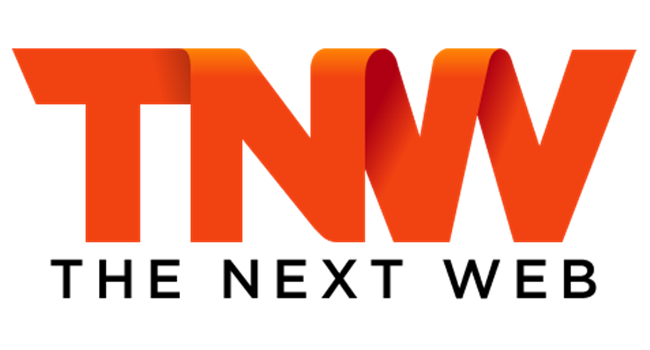 ActiveInbox turns your Gmail into project management nirvana
ActiveInbox is for you if:
1
Your work is driven by email
2
You love Getting Things Done®
3
You want simplicity - everything in Gmail™
Task and email management become one,
ensuring your inbox becomes your donebox.
Free your brain from email, to get things done
ActiveInbox ensures you never forget a task again, because the emails become the tasks.
Ensure people reply to you, by keeping a list of everything you're Waiting On.
Respond when you say you will, by adding due dates to an email.
Send emails later, to work with the confidence that no one will interrupt you for a while.
Achieve Inbox Zero, so you can completely relax knowing that you've seen everything important.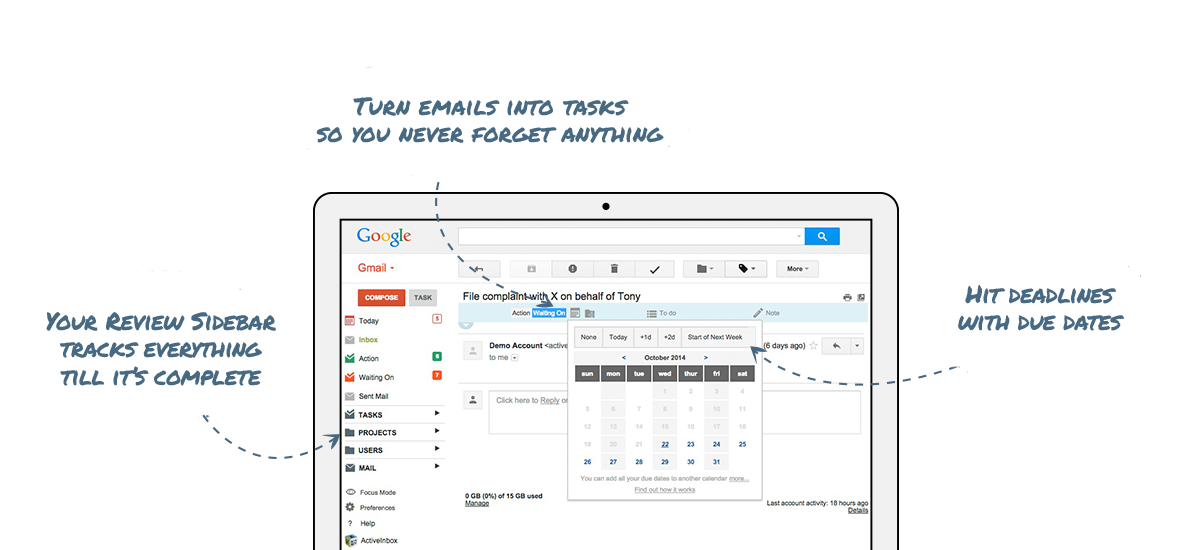 Move projects forward
ActiveInbox lets you focus on a handful of projects, rather than feeling overwhelmed by 100s of little emails.

Save time
Always know what to do next whenever you return to a conversation, by adding a checklist.
Quickly scan through meaningful task names, rather than out of date email subject lines.
Put your high priority emails at the top of your Today list
Write replies more easily by seeing all previous emails & tasks with a contact
Glide through your inbox by archiving and moving to the next email in a single click.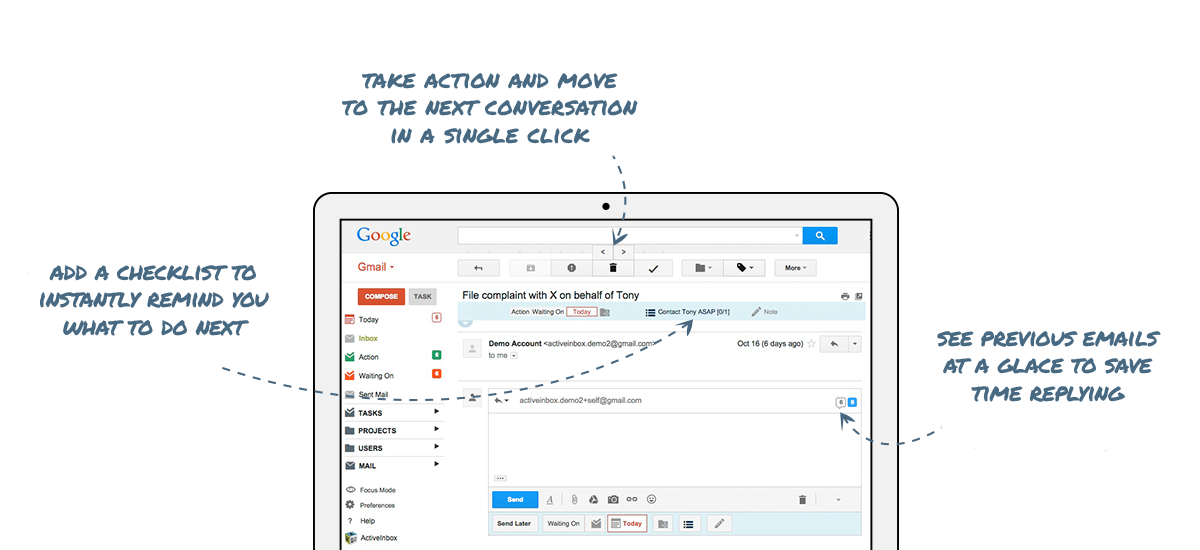 Quick Install into Browser
No Credit Card Required
100% Secure