Achieve More. Do Less
So Mailbox is shutting down. Andy - our founder - loved Mailbox and used it for years, and one of our core benchmarks when we started ActiveInbox on iOS was to be Mailbox replacement. Read on to see how we can help…
Fly through your inbox
Swipe your inbox to empty, discarding the junk, and turning everything you need to remember into a task. You'll be at Inbox Zero in no time.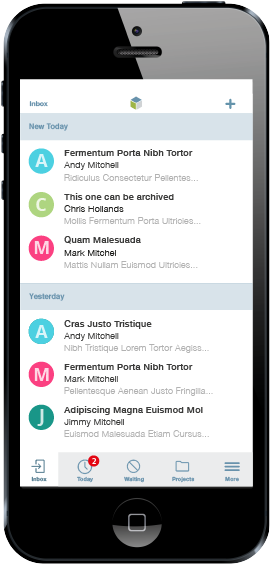 Put things off, and do things when you say you will
Give emails due dates, then just focus on getting through your Today list. Be the person known for doing things right on time.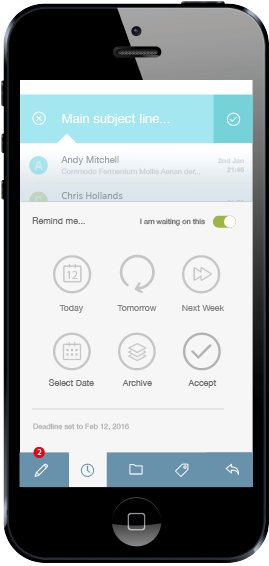 Always get a response, and know exactly who opens your emails
Mark everything you send as 'Waiting' and ActiveInbox will track it until you a reply.
Read Receipts give you the tools to see who has opened your email and who hasn't, so you can give them an appropriate nudge.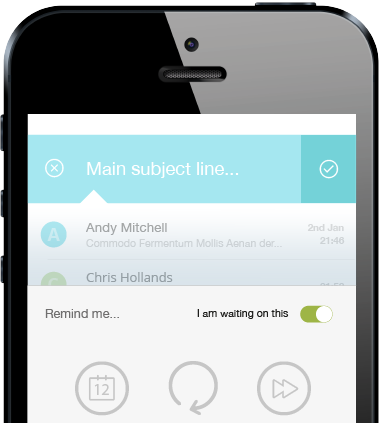 Move projects forward, make progress every day
Rise above the noise by focusing on a handful of projects, rather than 100s of unrelated emails.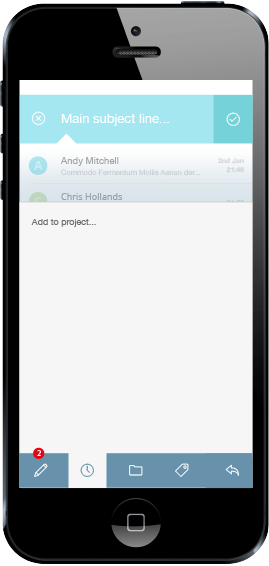 Never read an email twice
Summarize an email into a checklist of to-dos when you first read it. Simply work through that everytime you reopen it.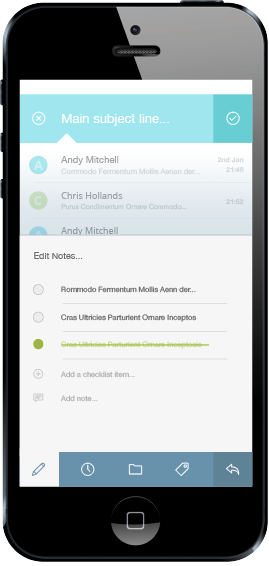 Write now, send later
Send an email when you know your recipient will read it, and buy yourself some breathing space by ensuring they can't reply straight away.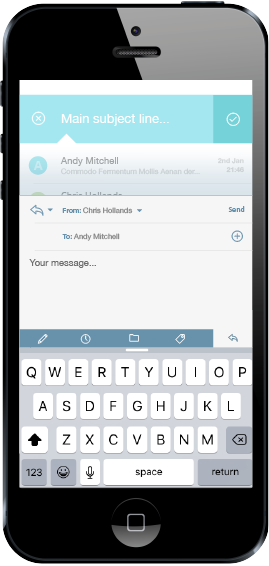 Do you manage multiple teams, and external contacts?
Gmail is the only tool at the center of the storm - getting notifications from different project management tools and emails from outsiders. ActiveInbox makes it your main task manager, so you can simplify your life by taking care of everything in one place.
Are you responsible for your company's efficiency?
Overall progress is slowed down because every employee is using software that adds a little friction to the flow of communication; and anyone is at risk of damaging your company reputation by forgetting to reply to someone important. By treating emails as a flow of tasks, ActiveInbox greases that communication to make collaboration slick, and ensures nothing important is ever forgotten.
And then there's work life balance. Our inbox is an overflowing cause of stress, forcing us to keep part of our brain in it at all times. In fact it's been estimated that each employee loses 8 hours a week to information overload. And employees who chose to work late transmit their stress to others by sending emails during the night. ActiveInbox simplifies email, getting your brain out of your inbox, and adds the ability to Send Later so no emails need to be sent out of hours.