Andy Mitchell — founder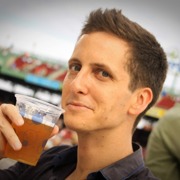 A big part of sharing ActiveInbox is my simple ethos of 'leaving more in the world than I take out of it', giving purpose to my life and quietening the existential demons. But I'm also selfishly building it to assist me in succeeding at future endeavours - which is why the community's input is so appreciated in collaboratively making something that truly works for all of us.
Day to day, I'm trying to ensure we're all pulling in the same direction to craft the best product we can, and if anything goes wrong, I'm the one you can shout at!
You can reach me any time at @andymitchell and andym@activeinboxhq.com. Or find out more from LinkedIn.