Andy Mitchell — maker of lovely products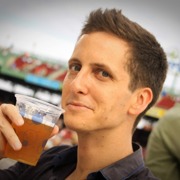 Just a chap with an itch to scratch - I built GTDGmail (as it was known before lawyers got involved…) as a simple way to do customer support in Gmail for another startup. This was nurtured steadily in public for 6 years, and now with the confidence of our history, we're ramping up our resources to solve a big frustration in the world.
From a vague sense of duty, and at the risk of vanity, it will be a pleasure to share as much inside information as I can about our experiments in making ActiveInbox, in order to help you grow your own projects and businesses. I'll tweet links to anything I write on my personal, and mercifully rarely used, Twitter account: @andymitchell.
You can reach me any time at andym@activeinboxhq.com. Or find out more from LinkedIn.